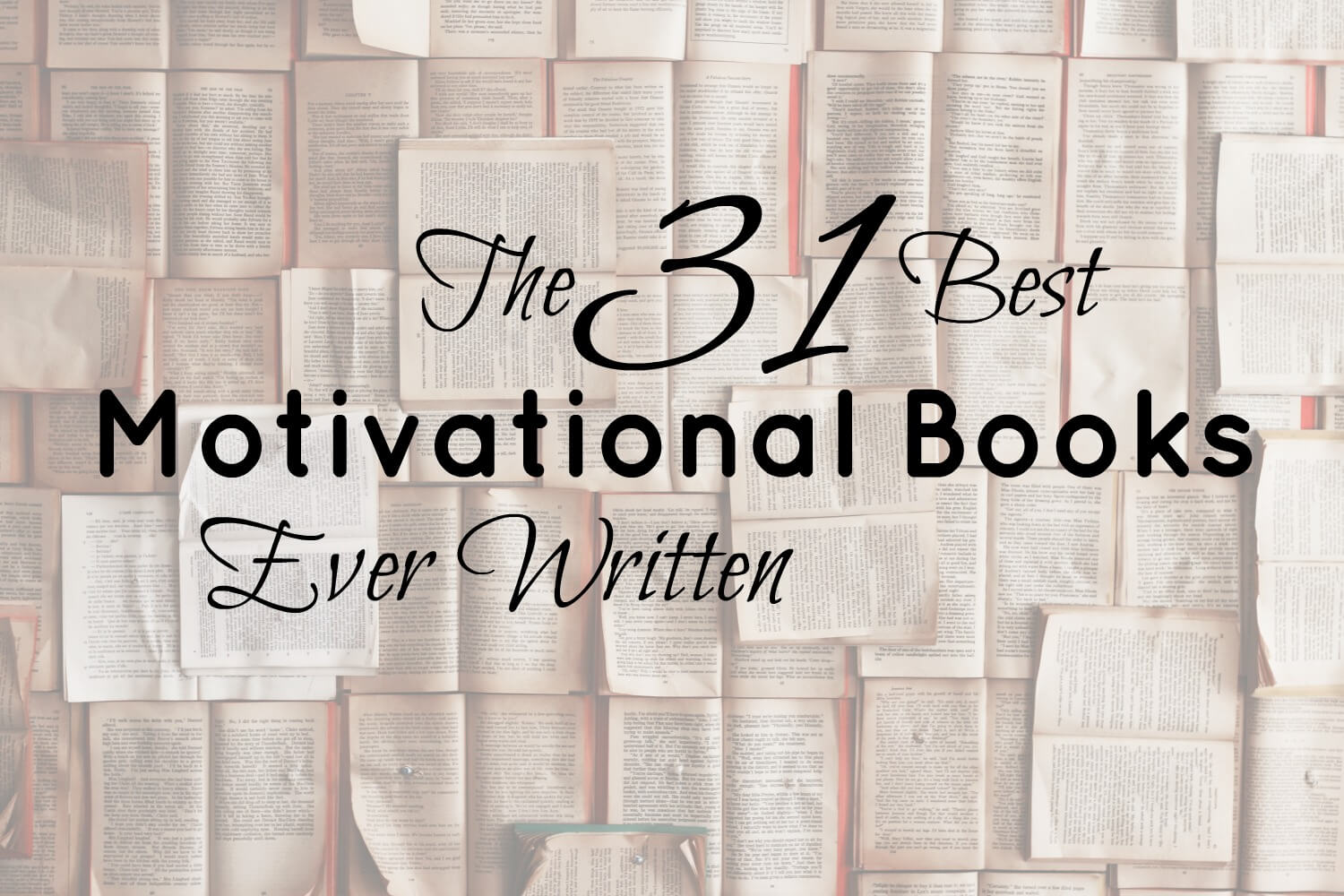 Do you know that glowing feeling you get after you finish the last couple pages of a really inspirational book?
You know, that sense of wonder, the goosebumps, the moment when your creativity seems to know no limits and you imagine yourself facing all of your challenges – and succeeding.
I think you should have that feeling more often.
Recently, when I was scouring the web for motivational books, none of the lists I found really made me want to pick up one of their books, mostly because:
I knew all the books already,
the books were only for a specific demographic (entrepreneurs, women, etc.), or
they didn't even tell me why the book was going to motivate me in the first place.
What's more, every single list I found was limited to either fiction or non-fiction books only. So I thought: "Why not create one with both?"
To keep it fair and square, I limited myself to include only books I either have read, or am currently reading. This way I make sure I only present you with books I have a solid understanding of, and, which are, to my best, 25 year old knowledge, utterly motivating.
After digging deep (and I mean really deep, I even called my Mum), I've come up with a list of what I believe to be the 31 best motivational books ever written, that'll unleash your inner greatness.
For every book I've included:
title
author
year of publication
an image of the cover (with a link to the book on Amazon)
number of copies sold
a curious fact
a summary
the best quote from the book
a shareable image with the quote
why it's so motivational
two ways to share the book, depending on whether you've already read it, or not
…and of course a link to read its summary right here on Four Minute Books. For the fiction books I've included Amazon links, since I only read non-fiction for this site.
Note: Don't be surprised to see quite a few children's books and books for teenagers. Since I'm only 25 years old, I still remember a lot of those. Plus, kids are the most motivated human beings on this planet. As adults, we've lost most of that lighthearted, curious, motivational mojo, and these books are a great way to get it back.
Now, without further ado, enjoy what I think are the top 31 motivational books of all time!
What are YOUR favorite motivational books?
You might be asking yourself:
"Wow, that's a lot of books. Which one do I pick up first to not lose time and get the most out of this list?"
No worries, I'll help you 🙂 Enter your email below, and I'll send you a snazzy PDF with the 10 very best books from this list. That way, you can not only keep it for future reference but also take your first pick from a smaller selection!
Enjoy, and may inspiration always be with you!
---
Other Book Lists by Topic
Looking for more of the best books on various topics? Here are all the book lists we've made for you so far:
---
Other Book Lists by Author
Looking for more books by the world's most celebrated authors? Here are all of the book lists by the author we've curated for you:
---
Last Updated on November 18, 2022