You want to read more. You are. You're on this site. You're reading book summaries. That's great! But you also want to learn faster, remember better, and be able to tell what's important from what's not.
What you need is a reliable system to make your reading efficient – and you need it right now. I made that system for you and compressed it into one beautiful 20-page PDF. I present to you: The Complete Guide To Remembering What You Read.
I've coached 300 people through behavior change. Let me be your guide.
I've studied the science of learning for almost ten years. I have coached over 300 clients in behavior change. I've read hundreds of books and published hundreds of book summaries. Let me be your reading guide.
I'll show you the exact steps you need to take to get the most out of your reading. I'll show you what to look out for, how to synthesize information, and I'll give you a complete blueprint you can follow on your own.
Sounds good, doesn't it?
Over 10,000 people have already implemented this system.
Don't just take my word for it! Here's what some of the over 10,000 people who've implemented this system have to say:
Milad: "Great stuff. Especially the morse code method!"
Rowland: "Full of a variety of useful techniques to approach a text. I could have used this advice at the start of my college career decades ago, but instead had to discover most of these methods by sheer trial and error."
Anand: "I will never forget this piece of advice!"
This guide is for you if:
You struggle with reading long texts and it takes you forever to get through them;
You've tried to systematize your approach to reading, but have previously failed in coming up with a strategy that works;
You feel really inspired when you read, but find it hard to access what you've learned when you actually need it;
You take notes, but later find out they're not all that useful, because you didn't use a system to create them.
This guide is not for you if:
You're an extremely proficient reader who bolts through 1-3 books each week and keeps track of all the lessons;
You don't want to structure your reading, because you mostly read novels for fun and leisure.
After reading this book, you will:
Be able to tell which sources contain important information from those that don't;
Have a complete system you can use to move through, analyze and summarize every book or long text you read;
Remember what you learn from reading in more specific ways and for a much longer time than you currently do.
What will you learn?
How memories are created in your brain;
What the best way to save time on books is – by far;
The two questions you should always ask before you even read the first page of anything;
Why it matters how you breathe while you read (and what the best technique is);
How to take notes both during reading and afterward, thanks to two well-designed systems;
Which three components to include when condensing your notes;
What powerful memory hack you can use to remember an entire book's line of thought.
About the author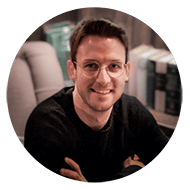 My name is Nik. I'm a writer, coach and the creator of Four Minute Books, where I wrote 365 book summaries in one year. My writing has been featured on Medium, Quora, CNBC, Fast Company, Lifehacker, and many others. My work reaches over 500,000 readers every month.
I've always been a reader, but I got very serious about it in 2012. The Complete Guide To Remembering What You Read is the result of all those years of experience. It'll get you the results you deserve for your work, learning and personal growth.